Open the Video Page
Click on the "Social/Share" icon near the bottom-right corner of the video. The share menu should open showing different options of how you can share this video.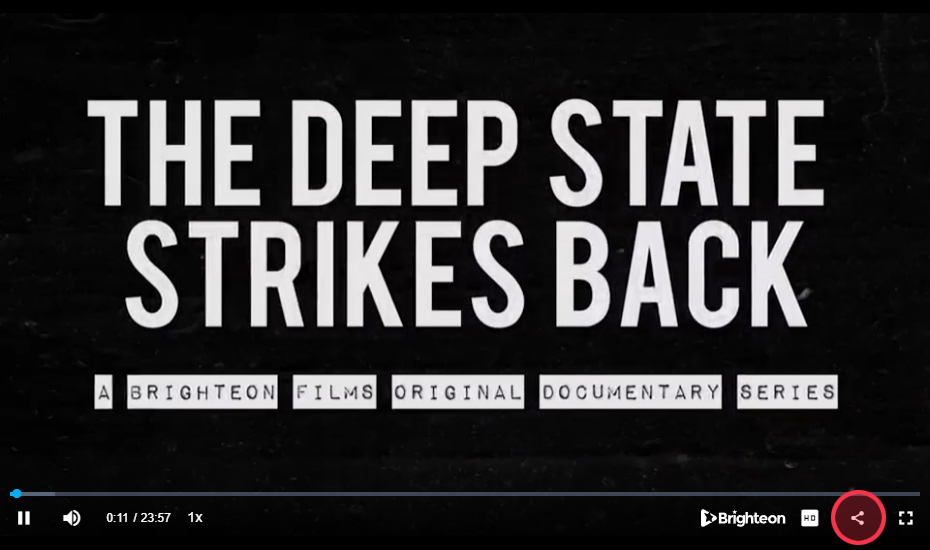 Share Menu
Place your mouse over the copy icon next to the embed code inside the share menu.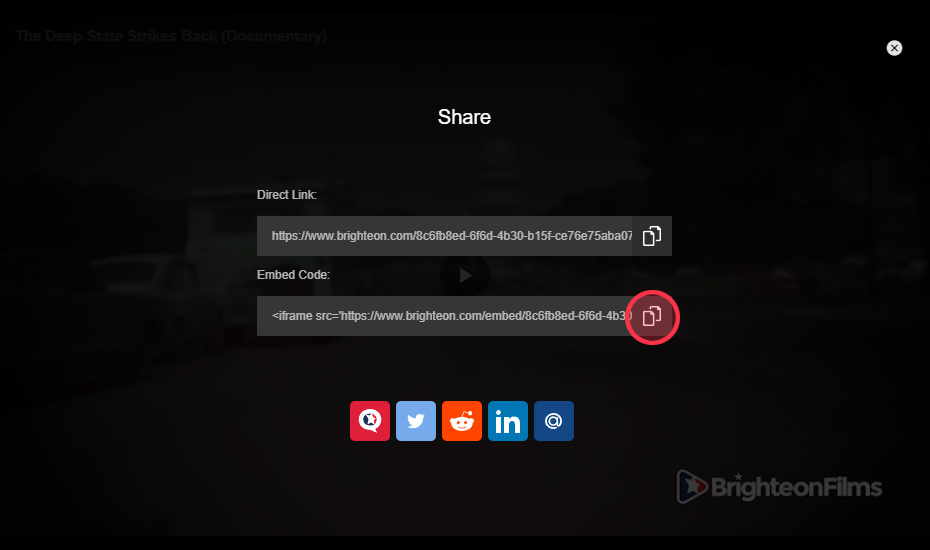 Placing your mouse over the copy icon will reveal the copy button. Click the copy button to copy the embed code to your computer's clipboard.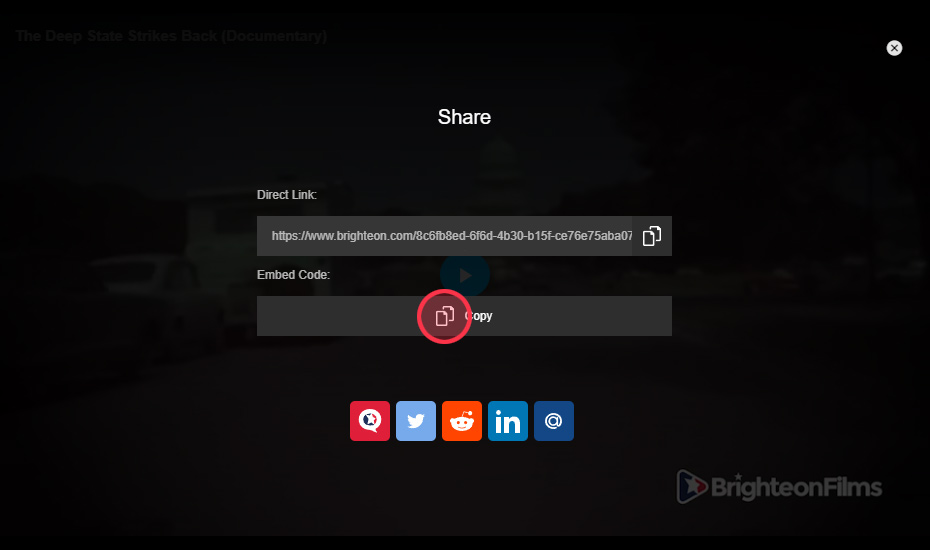 Paste Code on Your Site
Paste the copied embed code into the source code of your website where you want it to go.
Changing Video Size
To change the size of the embedded video, you can alter the width and height attributes of the <iframe>. Find the width and height pixel sizes and change them to best fit your website.
Recommended Sizes:
width="320" height="180"
width="600" height="337"
width="640" height="360"
width="854" height="480"
Test your website or webpage. If the video looks correct, you're finished.